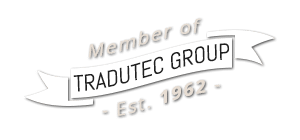 Translations Tradutec Belgium
The translation agency that is your partner in international communication in every language
Read more
Get a free quote
Tradutec Belgium
A translation agency created in 2001 and based in Brussels, Translations Tradutec Belgium is a member of the group Tradutec Translations, founded in 1962, the French leader in translation and interpreting with more than 60 million words – 250,000 pages – translated in 2016.
Our Team
With more than 300 translators specialized by area of activity and translating only into their native language, as well as a team of more than 10 language proofreaders employed, our translation agency Translations Tradutec Belgium will be able to ensure you a quality translation while rigorously working within the agreed deadlines.
Tradutec group
The global network of translators and translation agencies partnered worldwide which makes up the Tradutec group enables us to carry out your translations directly in the country for which they are intended.
50 languages
This is why Translations Tradutec Belgium is able to offer you its numerous fields of expertise – legal, financial, technical, and medical translations – in over 50 languages.
Legal infos
The information gathered by this form (last name, first name, telephone number, content of your request and files transferred) will be used solely for the purpose of processing your request and will remain strictly confidential. Under no circumstances will this information be supplied to any third party.
Pursuant to the Data Protection Act of 8 December 1992, you have a right to access, modify, amend and delete your personal data. You may exercise this right by writing to us at the following address: Tradutec Belgium – square de Meeûs 37 – 1000 Brussels or at info[@]tradutec-belgium.com.
Translations Tradutec Belgium translates professional documents of every kind
Thanks to its network of over 600 professional translators, Translations Tradutec Belgium is in a position to translate your texts and documents, whatever your sector, in over 50 language pairs.
Here are some of our references – companies with whom we have been working regularly for several years:
Aon Belgium SA
Atofina Elastomers
Aventis Pasteur
British American Tobacco
Bureau Callewaert
Cabinet Bede
Cabinet Clifford Chance
Conseil Supérieur de la Justice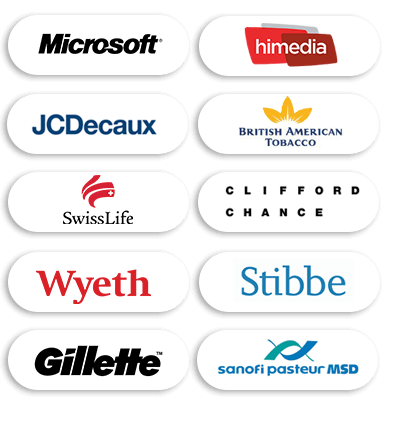 Euler Cobac Belgium
Gillette Group Belgium
Hi-Media
JC Decaux Belgium
Microsoft EMEA
Philippe & Partners
Swiss Life Belgium
Cabinet Stibbe
Wyeth Belgium